Redrawing History
The revival of Amazigh tattooing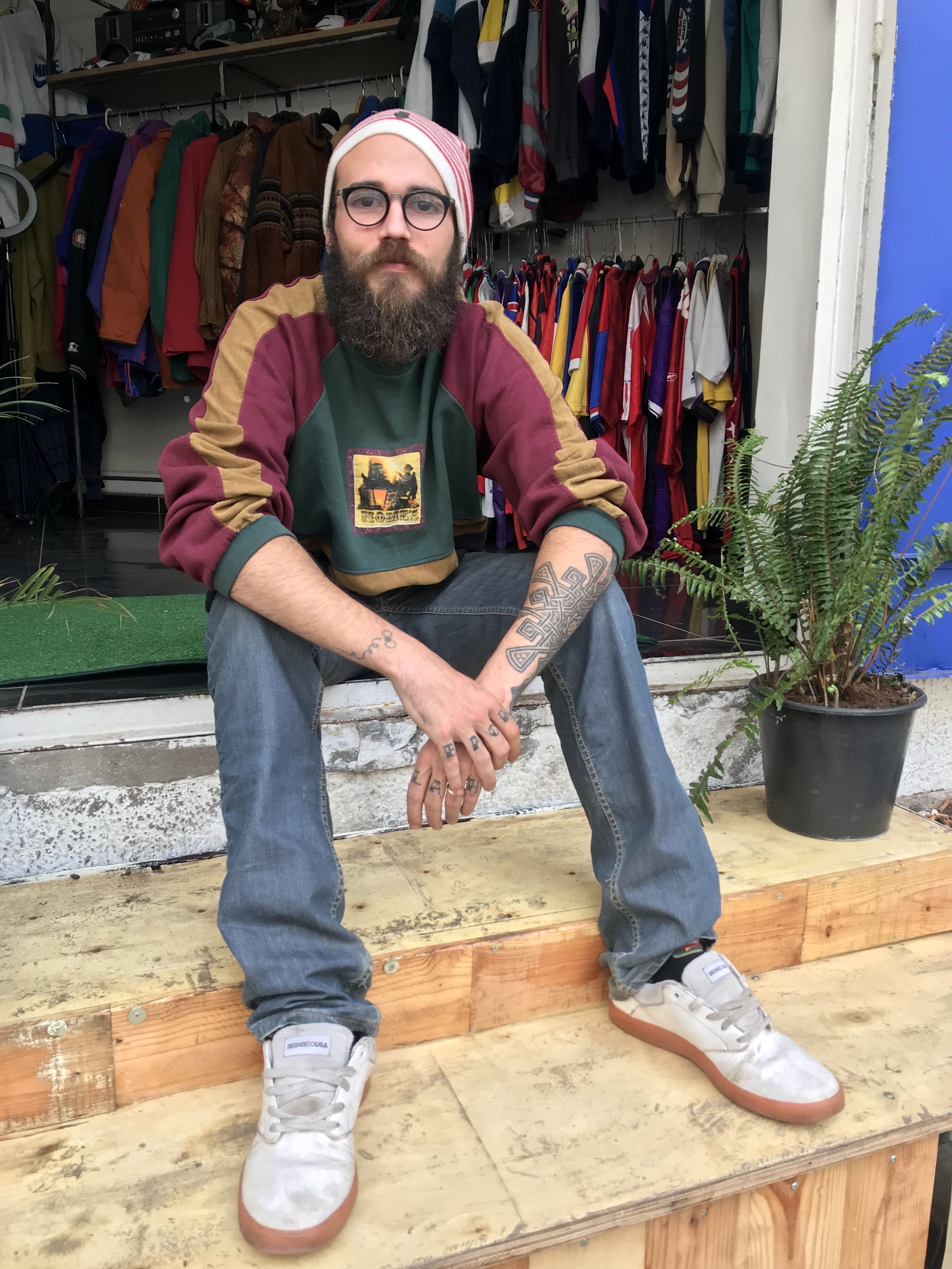 In a studio in the back streets of a quiet residential area in Casablanca, an old tradition is being reborn. My curiosity had brought me to a studio called Bachibouzouk, a "cultural space" home to a diverse range of people working on a suite of creative projects. I was here to meet the founder of the Aswad Tattooing Club -- the man working to bring a 5000-year-old tradition back to life.
Walking into the space, the first thing I notice is a vintage thrift store with a colourful array of clothes lining the entrance. Hanging on those racks I find denim jeans, jackets, sports jerseys and button up shirts plucked straight from the '80s, '90s and early 2000s. Above it are shelves filled Polaroid cameras, video recorders and other nostalgia-inducing nick-nacks.
Up a rickety staircase, there are more vintage items: projectors, record players, mixers, and VCR units, all haphazardly buried beneath a heap of wires. Behind a sunken couch are bags full of vintage clothes yet to be put on display. The walls are decorated with all kinds of artwork and photographs. Most interestingly, there are posters which were used to educate students in schools in the 1990s.
Running around the studio is a feisty little cat named Pirate known by Bachibouzouk's residents as the space's very own "guard cat". Pirate likes to pounce at people's feet as they walk in.
Back downstairs, tucked away in the corner behind a makeshift wall, is what I had come to see: the Aswad Tattooing Club. Inside a small, dimly lit studio with one drawing table, one tattooing bed and a few shelves, I meet Jaouad 'Jaja' Tamim. Jaouad is an anthropological researcher, tattoo artist and the founder of the Club.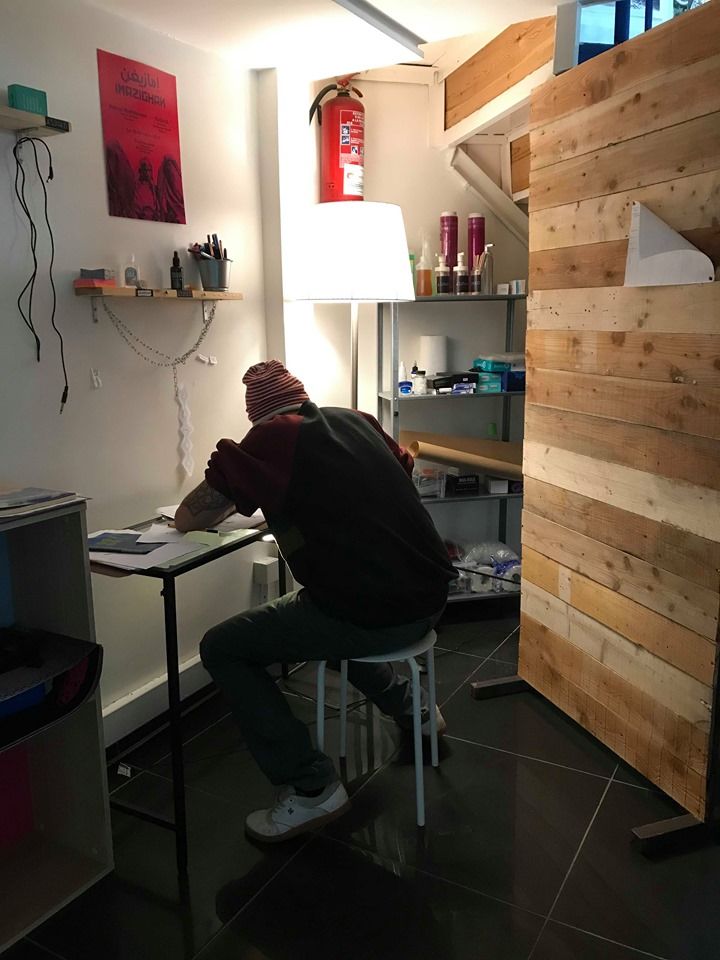 After a quick tour around the studio, Jaouad and I sit down on the couch for a chat, and Pirate jumps onto my lap and starts playing with my notebook. I was eager to know more about Jaouad and learn how he became one of the few people working to bring back a traditional form of tattooing that was once an integral part of the identity of the Amazigh tribes of Morocco.
---
When asked how his love for tattooing began, Jaouad recalls a school trip he took to London when he was 15-years-old. While the rest of his classmates opted to buy British flags and mugs, Jaouad came back with only one souvenir: a copy of Tattoo Life. Once home, his mother asked him what he had brought back from his trip. "A tattoo magazine," he recalls saying with a 15-year-old's innocent awe.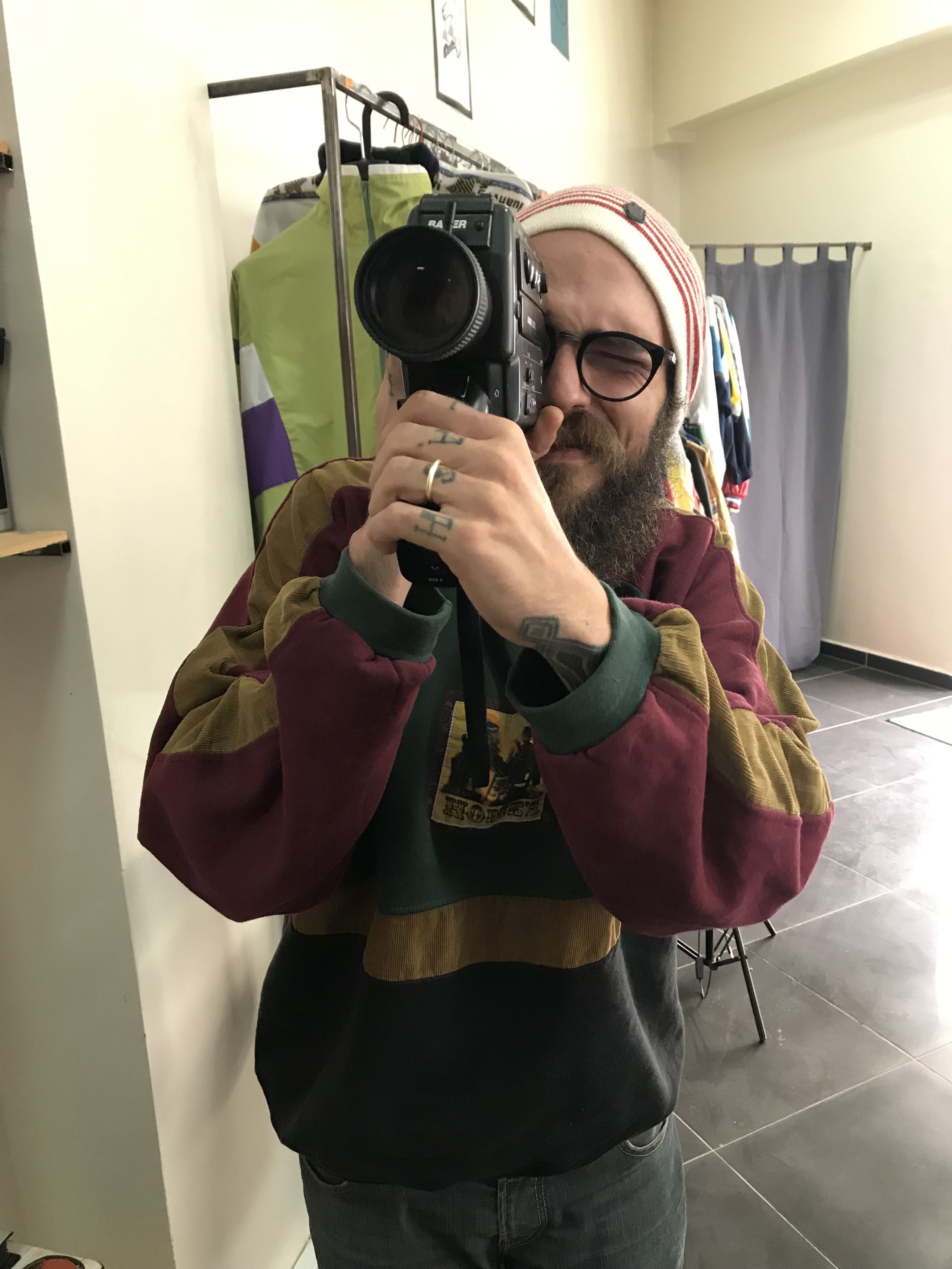 Indeed, Jaouad's fascination with tattooing started even earlier, emerging from his adoration of "tattooed rock stars" such as the Red Hot Chili Peppers. As he got older he immersed himself in the tattooing scene.
"When I studied, I was spending a lot of time in tattoo shops," he says. "Even if I wasn't getting tattoos, I would just go in to say hello and look at the designs on the walls. I remember the first time I went, there were these big guys with massive muscles and tattoos and bikes. They were smoking cigarettes and I was watching them like, 'wow, this is so cool!'"
Outside the tattoo studios, Jaouad would often visit museums and exhibitions that explored the history of tribal tattooing across different cultures, learning about the way these artworks celebrated tradition.
However, Jaouad's tattooing roots go back long before he first saw a Red Hot Chili Peppers film clip.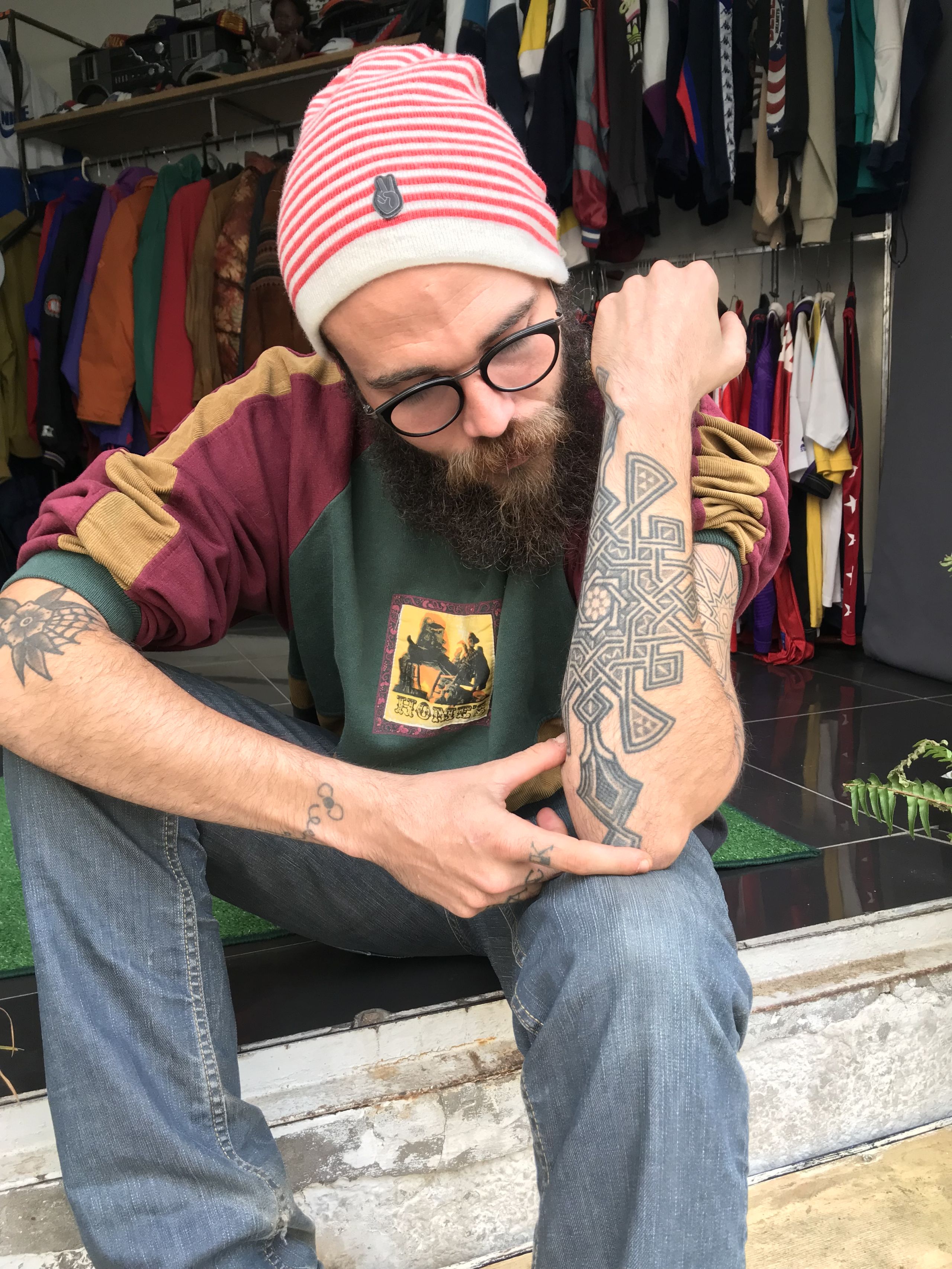 Like many women of her age, Jaouad's grandmother is marked with an Amazigh tattoo: a traditional North African practice dating back to pre-Islamic times. Though her tattoo has faded over the years, it has always been a point of fascination for Jaouad. This is despite the fact that Amazigh tattooing – and tattooing in general – was scarcely discussed in Morocco while he was growing up, driving him to ask questions that few people were asking.
"I wanted to understand why, in Morocco, we are not talking about [Amazigh tattooing]. Why we are not proud of this side of our culture?"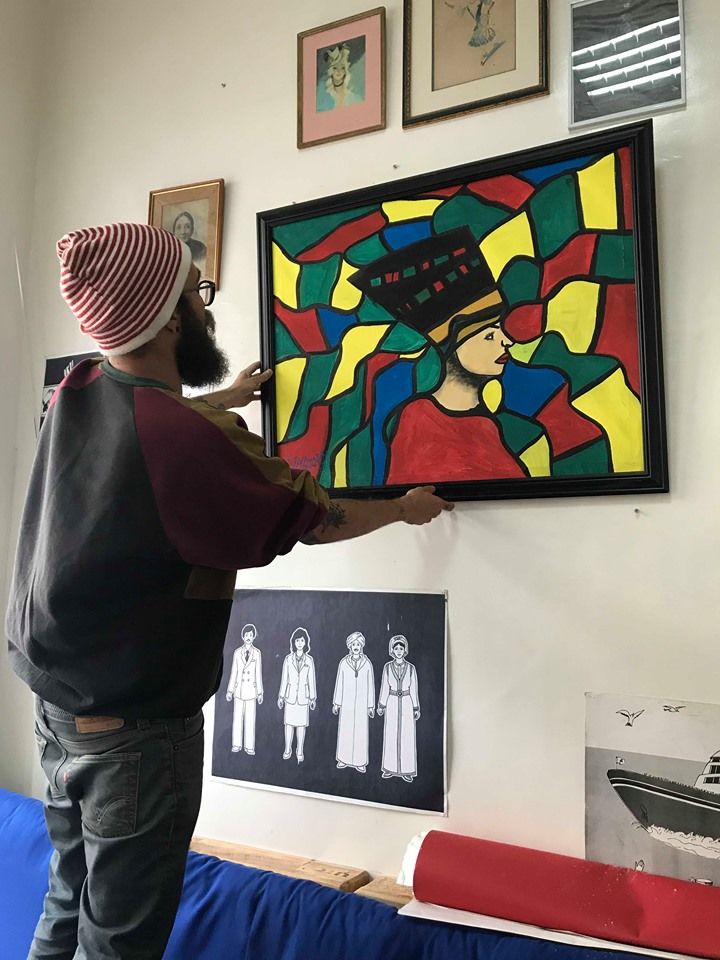 ---
For centuries, Moroccan women proudly wore traditional tribal symbols etched into their skin on their hands, feet and face for all to see and admire. The practice was integral to the women of Amazigh tribes, with each tattoo telling a different story and guiding women through significant times in their lives.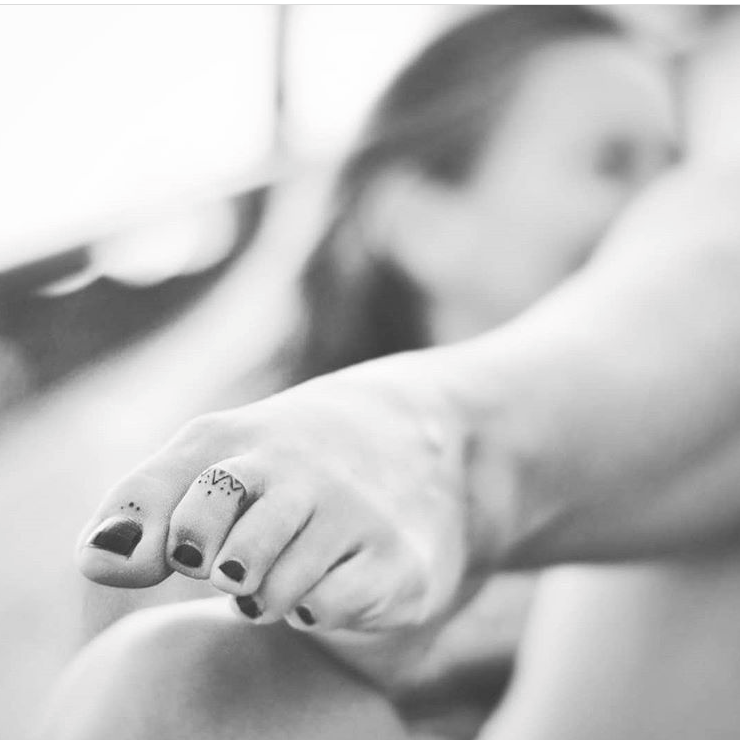 A girl would receive her first tattoo, known as the siyala, once she began menstruating. This first step into womanhood was celebrated as it marked her entry into the tribe as a full participant, ready to produce children and raise the future generation. A vertical line would be sketched into her chin, adorned with symbols that differed from tribe to tribe.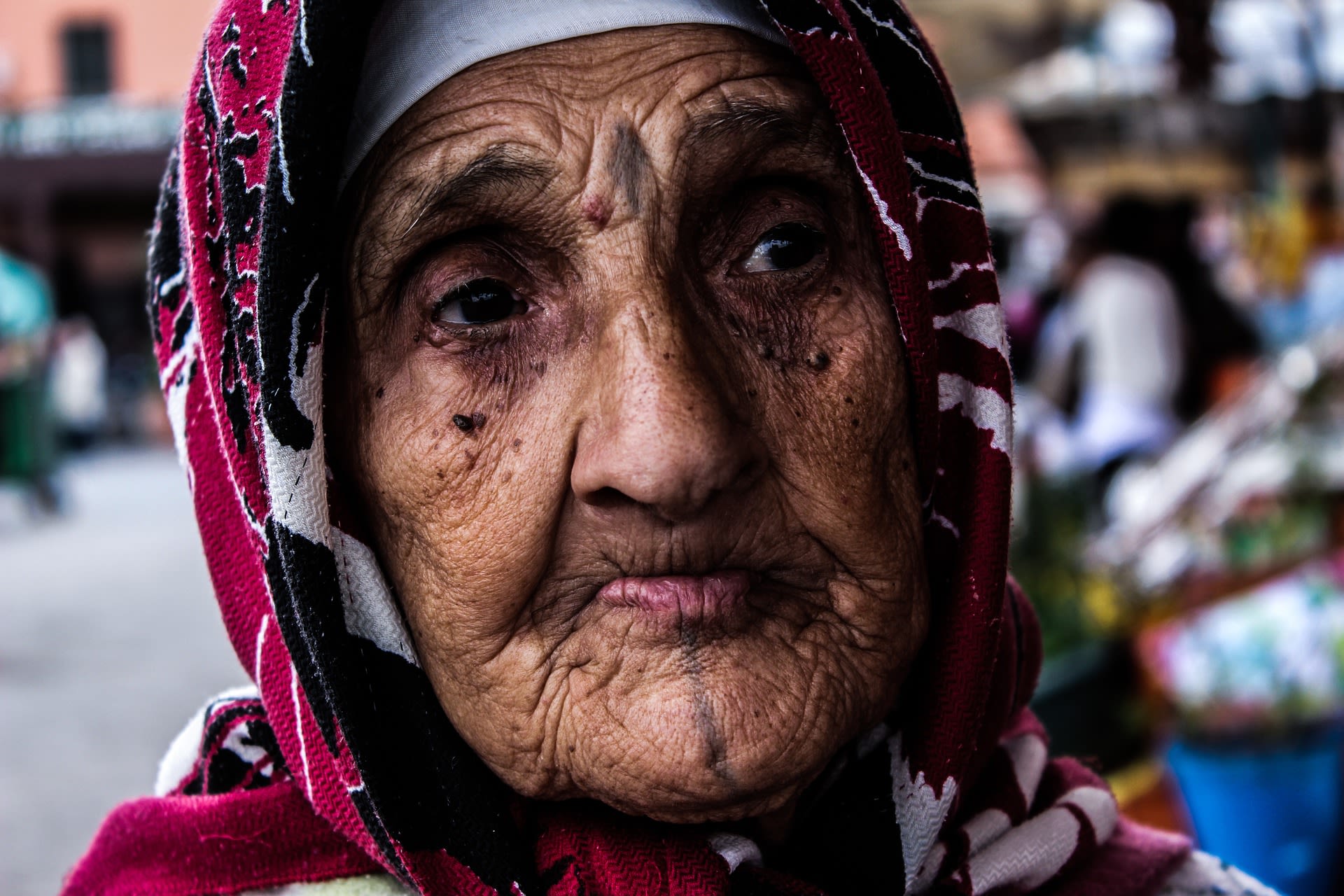 As a woman continued to age, each life milestone would be marked with a tattoo. Marriage, loss of virginity, childbirth, death: these chapters of her life were all permanently preserved beneath her skin.
"Tattoos accompanied you through your whole life; important moments like birth [and] grief," Jaouad says. "It was a ritual, like a rite of passage."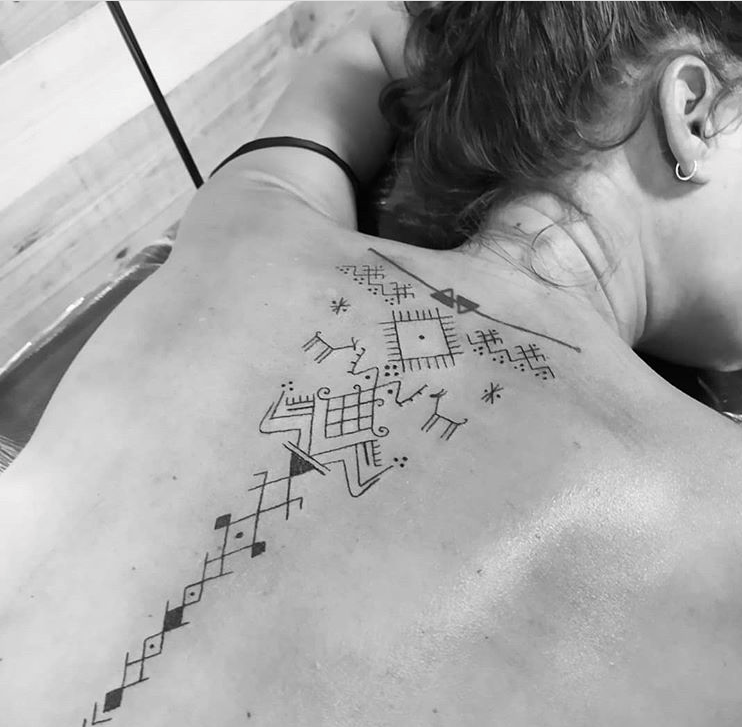 The influence of Moroccan folklore led to many symbols being placed on a woman's body as a means of protection against curses and evil spirits. One such symbol was the square, which represented a woman's home and acted as a shield of protection, preventing evil spirits from befalling her family. Similarly, many symbols were thought to protect women from "real-life" evil such as infertility, disease or illness and rape.
Tattoos were also used as a form of tribal identification and as a marker of wealth. As Jaouad explains, the more tattoos a woman had, the wealthier she was.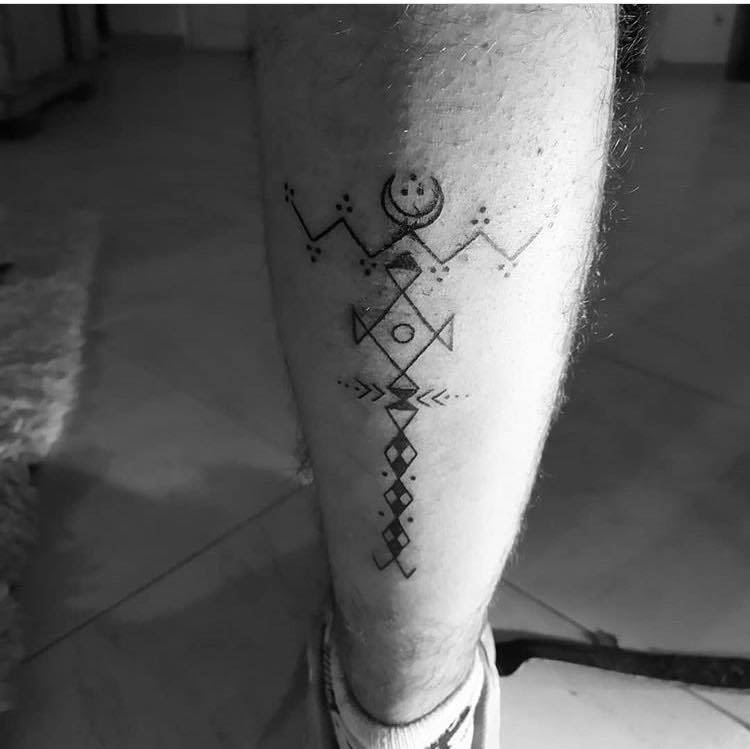 While tattoos had many functions, both practical and symbolic, their main purpose was to make a woman more beautiful -- some Amazigh women described them as a permanent form of make up. As Jaouad notes: "If you wanted to be beautiful, you needed a tattoo."
Despite its rich history and strong roots in Amazigh culture, tattooing practice in Morocco began to fade sometime around the 1960s. The reason for its demise is a highly contentious topic among scholars, particularly when discussed in relation to the Islamic faith.
While some argue that tattooing is haram (forbidden) in theIslamic religion, others refer to the Hadith in arguing that certain types of body modification, including tattoos, are allowed. Jaouad, for his part, does not believe that the religion is solely to blame.
"[Tattooing] stopped in the early '50s and Islam was already in Morocco for centuries," he says. "If the main reason was Islam then it would have changed in the 7th century when Muslims came in and colonised Morocco."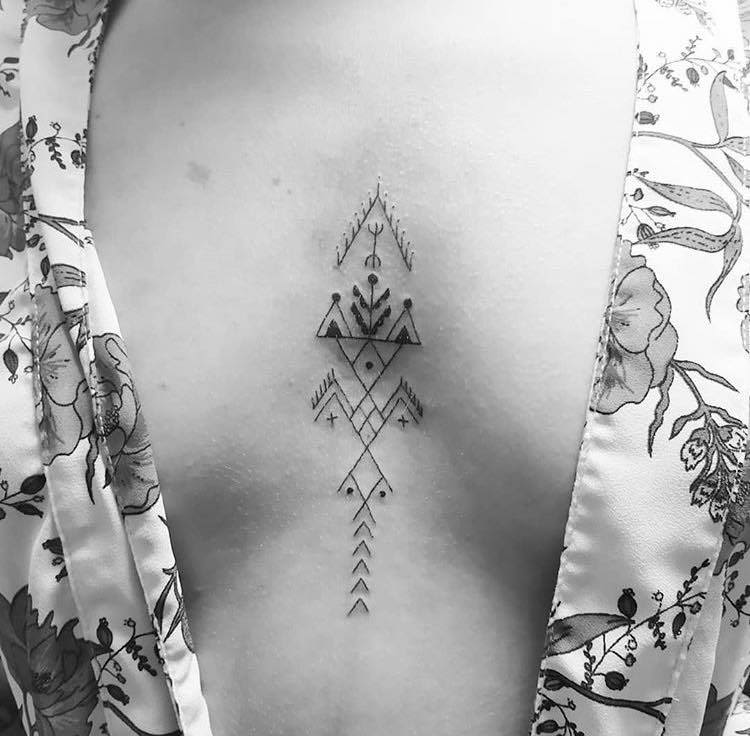 Instead, Jaouad believes that the tradition began to decline due to a combination of the Islamic Revivalist Movements, which largely redefined the practice of Islam, and the French occupation of Morocco.
"The modern world; people left the countryside for big cities and in big cities you need to conform, you need to be like everybody else," he says.
In Jaouad's telling, as more Moroccans left small villages to settle in cities, a stigma started to develop around Amazigh tattoos. Parents were reluctant to mark their children the way they had once been marked, fearing they would be shamed or cast out.
"When you arrived here in Casablanca, for example, and you had a facial tattoo, people would see that you've come from a small village in the mountains. Basically, you're nothing; you don't belong here," he says. "It's not someone that came and said, 'tattoos are bad'. It's people from their own experience and their own life; they started to give it away … I think it's natural when something changes in your environment; you adapt yourself to it or you leave."
This shift in attitude towards the tradition caused women to grow resentful towards their tattoos. What was once a mark of cultural pride, now left them riddled with guilt and shame.
Over time, with fewer and fewer people getting tattoos, Moroccans started to forget the very tradition that was once a significant part of their identity. This decline in the practice, combined with patchy historical records, has left many holes in contemporary understanding of Amazigh tattoo culture. People like Jaouad are helping to fill these gaps.
---
Over the last decade, tattooing has seen somewhat of a resurgence in Morocco. Jaouad largely attributes this to the popularity of tattooed athletes and pop-stars around the world.
"Tattooing in general, it's growing in Morocco," he says. "Ten years ago, you had maybe two or three places where you could get a tattoo, now you have maybe 50."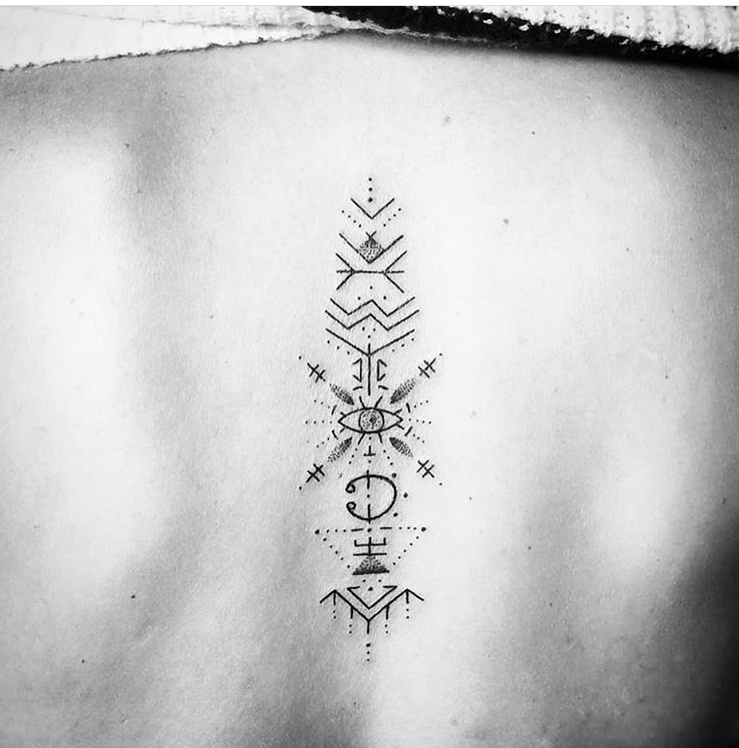 On top of this, many young people have also begun to show an interest in traditional forms of tattooing, with its popularity growing increasingly over the past few years.
"I believe it's a new generation who still have grandparents with these types of tattoos," Jaouad says. "We see them getting old, we see them dying and it's a strange feeling."
In this resurgence, Jaouad saw an opportunity to create something that would satisfy both his passion for tattooing and his quest to better understand the Amazigh tradition.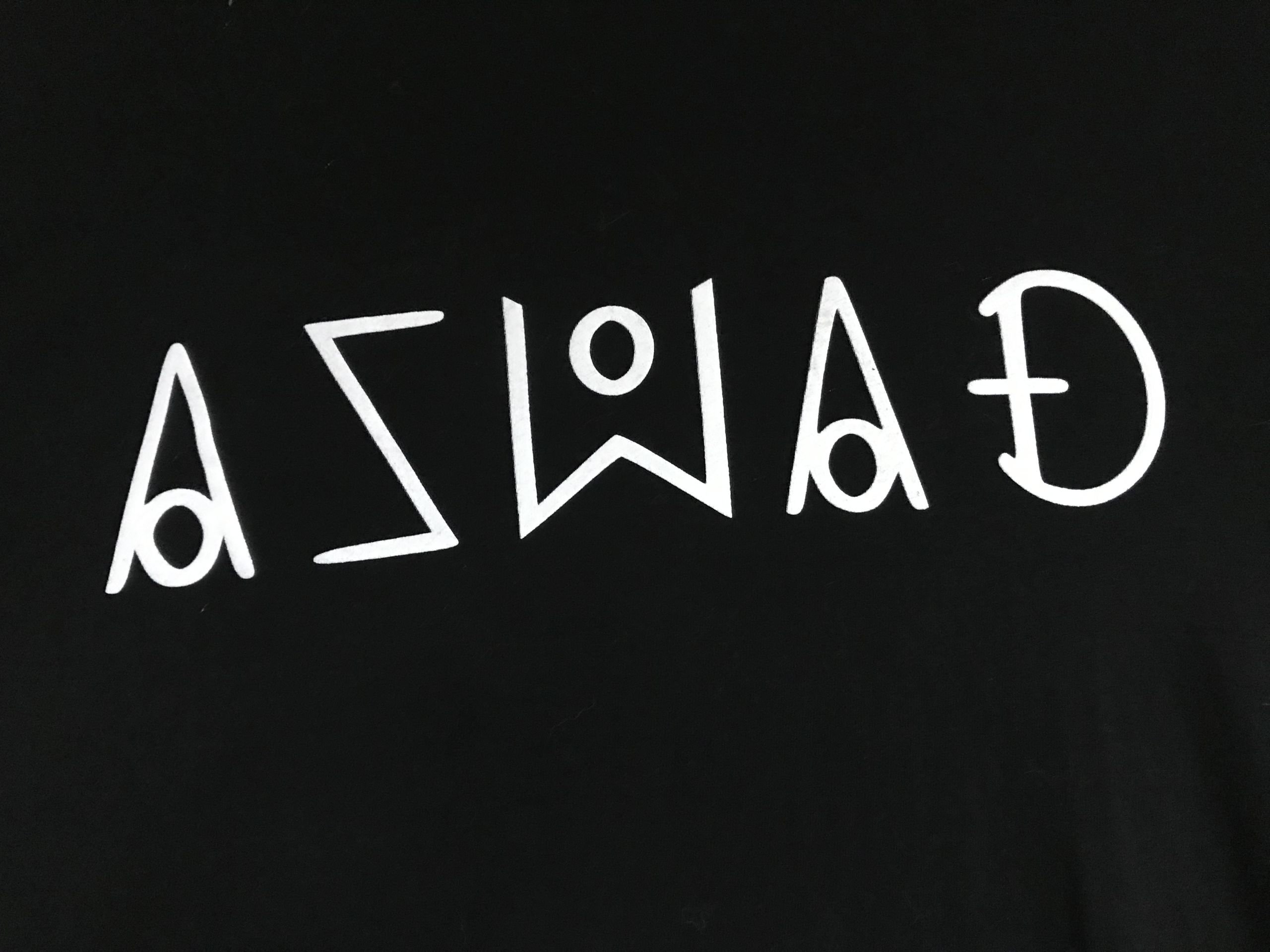 In late 2019, Jaouad opened Aswad Tattooing Club, a tattoo parlour dedicated solely to traditional North African Amazigh tattooing. In his spare time, Jaouad conducts research on the practice to try and find the missing pieces of what he describes as a "puzzle".
The Club hosts tattoo artists from all around the world, and Jaouad furthers his research by collaborating with those artists to create designs that honour the tattoos worn proudly by Amazigh women for generations.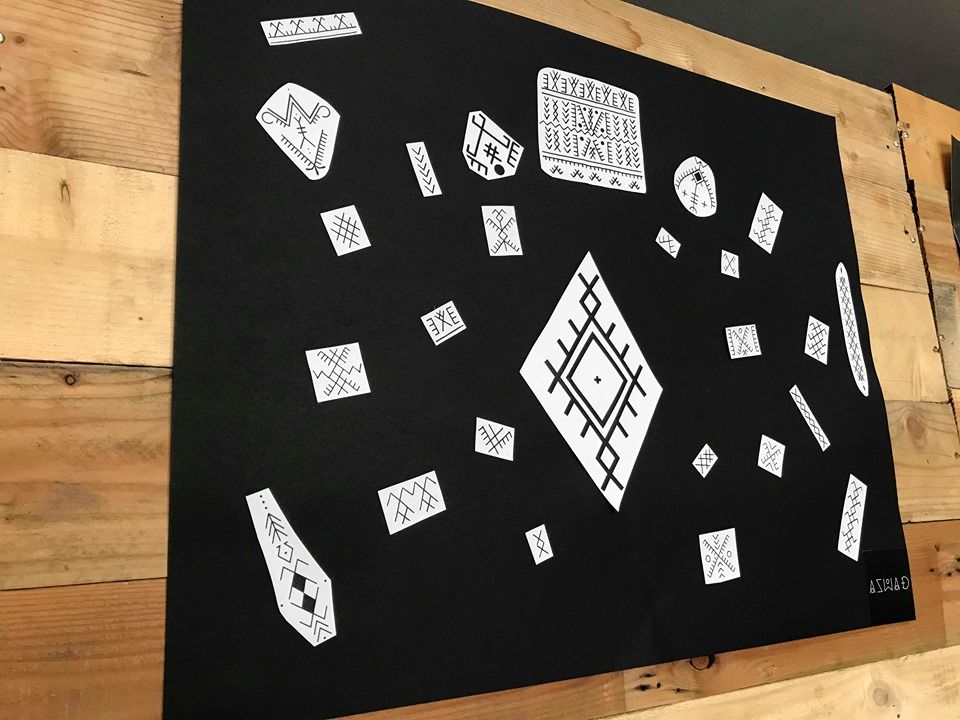 While Jaouad believes that it is important to preserve the tradition of Amazigh tattooing, he acknowledges that getting a tattoo is a personal decision.
"I don't want people to get tattoos … it's their choice," he says. "But if I ever have children, I want them to be able to read about it, to find out information about it, to understand why people did this and why they don't do it anymore.
"It's like anything, it's like a monument or a book; it's a side of our culture that needs to be protected."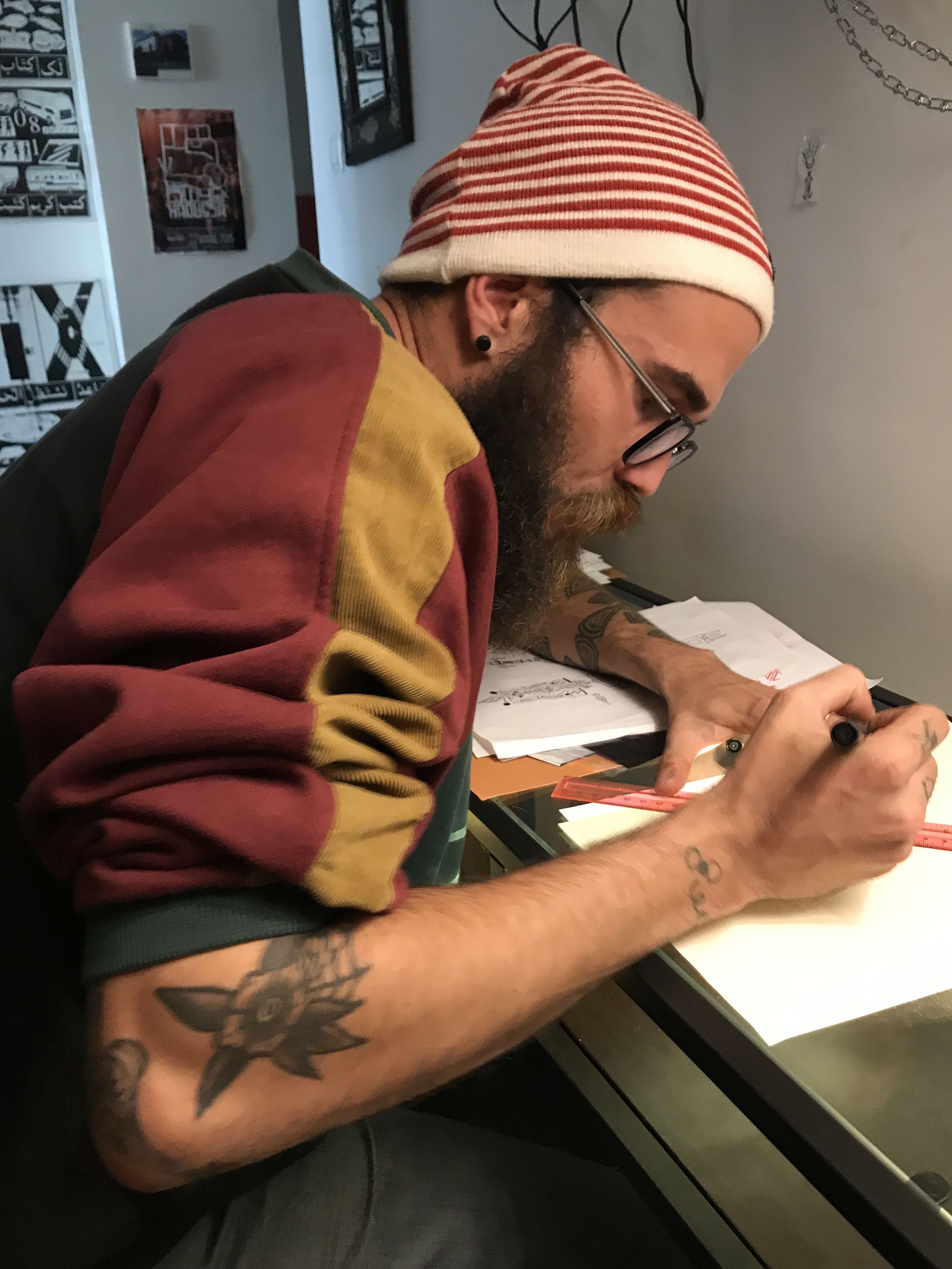 However, for those who do choose to get a tattoo, Jaouad takes the time to get to know each of his clients, ensuring that he creates the best design to honour their life story. He describes each tattooing experience as "magical".
"Last week a girl came in; she's 21 and I hope, for her, that she will live another 80 years," he says. "It's so cool because every Amazigh tattoo made means that Amazigh tattooing is going to survive the whole century."
As Amazigh tattoos continue to fade from the ageing faces of women who have worn these marks for many years, people like Jaouad are etching new tattoos into the bodies of a younger generation who will help to keep this tradition alive.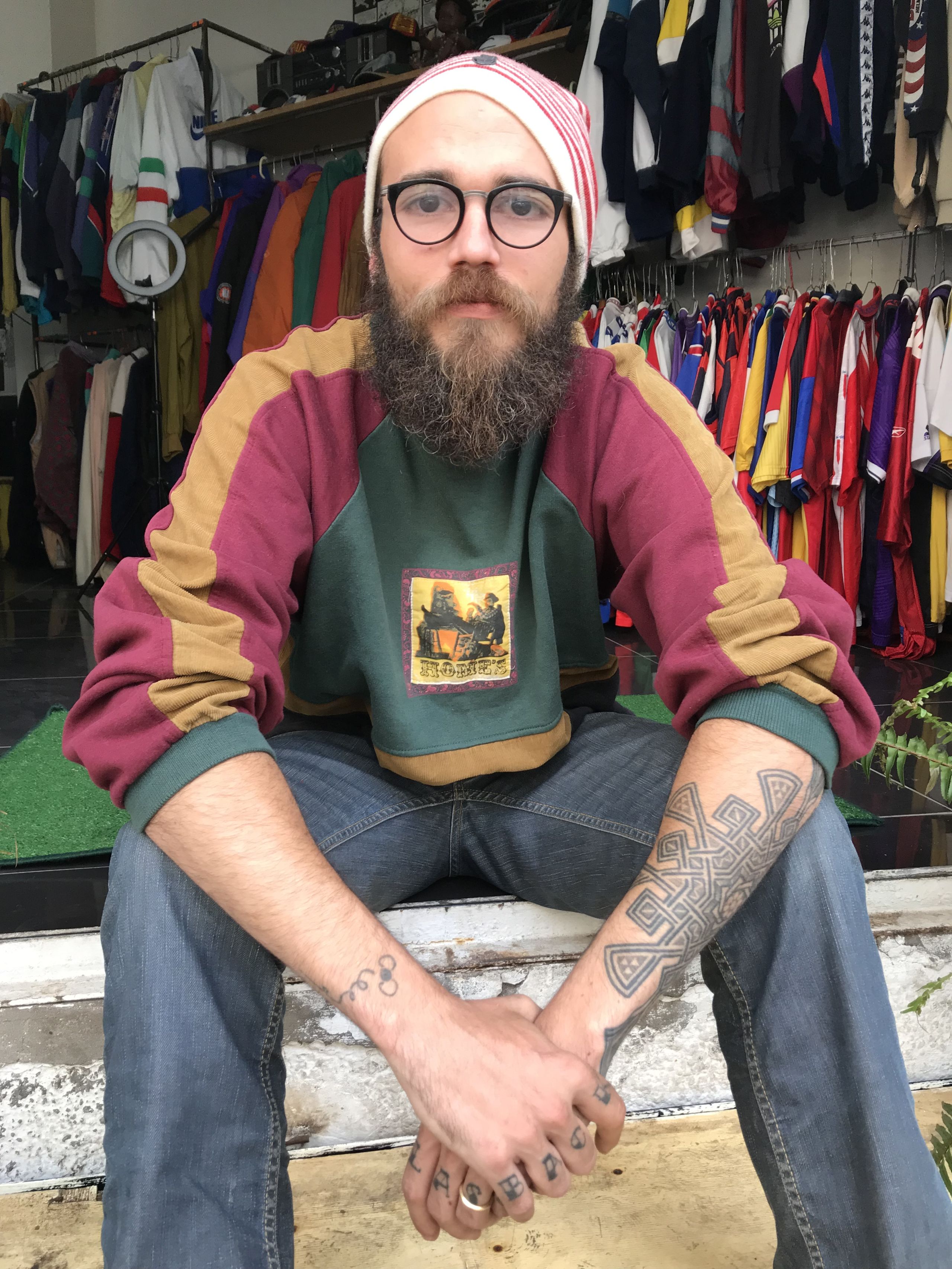 This article was produced as part of the Global JX #OzinMorocco19 study tour, supported by the Council for Australian Arab Relations, Deakin University Faculty of Arts and Education, and the Embassy of Morocco in Australia.